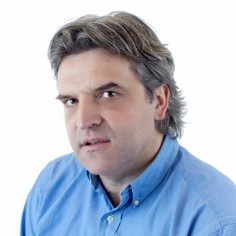 Hrvoje Kozmar
Editor-in-Chief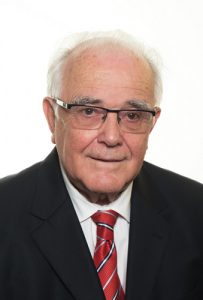 Ivo Alfirević
Founding Editor & Former Editor-in-Chief (2002-2020)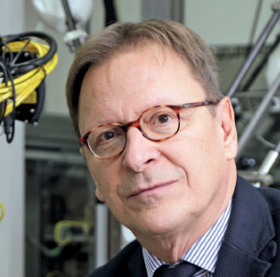 Bojan Jerbić
Former Editor-in-Chief (2020-2022)
Associate Editors
Bojan Jerbić
Zdravko Terze
Zdenko Tonković
Toma Udiljak
Technical Editor
Dragan Žeželj
Former Editors-in-Chief:
Bojan Jerbić (2020-2022)
Ivo Alfirević (2002-2020)
Advisory Board
Eberhard Abele – Darmstadt University of Technology, Germany
Charalambos C. Baniotopoulos – University of Birmingham, United Kingdom
Hester Bijl – Delft University of Technology, Netherlands
Otakar Bokůvka – University of Žilina, Slovakia
Franc Čuš – University of Maribor, Slovenia
Xilun Ding – Beijing University of Aeronautics and Astronautics, China
Igor Emri – University of Ljubljana, Slovenia
Yordan Garbatov – Technical University of Lisbon, Portugal
Gerhard A. Holzapfel – Graz University of Technology, Austria
David Hui – University of New Orleans, LA, USA
Alojz Ivanković – University College Dublin, Ireland
Branko Katalinić – Vienna University of Technology, Austria
Danica Kragic – Royal Institute of Technology, Stockholm, Sweden
Dirk Lefeber – Vrije Universiteit Brussel, Belgium
Šime Malenica – Bureau Veritas, Paris, France
Herbert A. Mang – Vienna University of Technology, Austria
Dan Negrut – University of Wisconsin – Madison, WI, USA
Vlastimir Nikolić – University of Niš, Serbia
Giorgio Olmi – University of Bologna, Italy
Stanislav Pospišil – Czech Academy of Sciences, Czech Republic
Carlo Sansour – The University of Nottingham, United Kingdom
Park Hong Seok – University of Ulsan, Korea
Ahmed Shabana – University of Illinois at Chicago, IL, USA
Jurica Sorić – University of Zagreb, Croatia
Boris Štok – University of Ljubljana, Slovenia
Zdravko Virag – University of Zagreb, Croatia
Local Editorial Board
Ivanka Boras
Željko Božić
Danko Brezak
Nastia Degiuli
Goran Đukić
Ivica Galić
Damir Godec
Darko Ivančević
Andrej Jokić
Sonja Jozić
Igor Karšaj
Zdenka Keran
Dražan Kozak
Darko Kozarac
Zoran Kožuh
Lovre Krstulović-Opara
Zoran Lulić
Dubravko Majetić
Saša Mudrinić
Joško Parunov
Jasna Prpić-Oršić
Ivica Skozrit
Tomislav Staroveški
Stanko Škec
Marko Švaco
Željko Tuković
Nikola Vladimir
Milan Vrdoljak
Dario Zlatar
Irena Žmak
Language Advisors
Snježana Kereković 
Božena Tokić
Secretary
Tina Pintar
Web Design & Development
Tomislav Stipančić
Marko Ban
What makes design so alluring? We believes the answer is designers. That's why we have made our entire focus on you – the designer. Your style, your ideas, your creativity. Go on – Try, share and design now!